When SEIU's professional apologist Michelle Ringuette said that UHW's Commerce (Los Angeles) office was "a mess" when SEIU took it over, this is what she meant: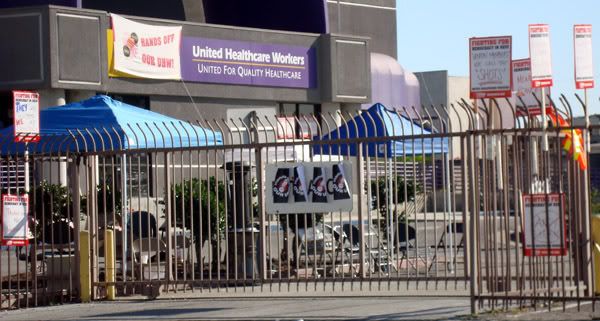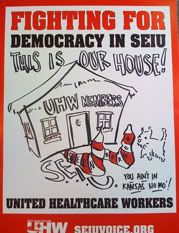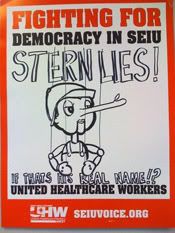 And last Perez heard, The International still hadn't managed to reconnect the "SEIU" in the giant illuminated "SEIU UHW" sign on top of the building! These pictures were sent to Perez by several members, one of whom says:
"I didn't leave the office until about midnight the night we got the notice of trusteeship. I knew that what once was would never be again. The other pictures are what our building looks like without the people who built it in it.
Not to worry, we are well on our way to give the UNION back to it's members! (NUHW)"