This should have gone out earlier. Perez apologizes.
UHW members in San Jose peacefully left their office late this week after holding it longer than any other UHW building. By the time they left the office, 10,000 of their coworkers had already filed to leave SEIU!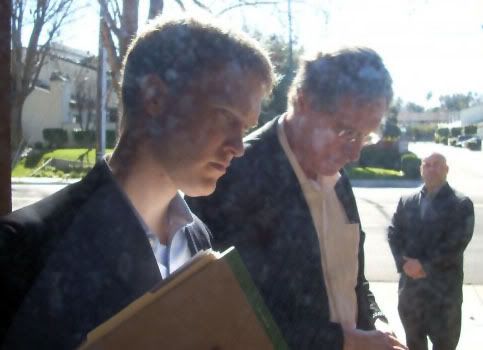 This video is from last Sunday, Feb 1 when SEIU staff and lawyers tried to take the office by force. From what Perez knows, they tried to drill out the lock, injured a member by slamming her arm in the door, then tried to use the space created by other members' attempts to help her to push their way in. They still failed.
Kaiser Santa Clara steward Lisa Tomasian (who shot the video and picture, played a major role in keeping SEIU out, and really likes the f-word!) says:
"The strain was in her arm and wrist and I CAN'T believe anyone would want SEIU as their leaders. You know who was on the doors doing this? Lawyers that you and I pay for with our dues. I'm thinking they are mobsters not union leaders."
While most of the staff (or whatever they are) in the pictures are unidentified for now, the members in the SJ office say the member was injured by
Edgar James
, the guy in the middle in the picture. Edgar is a lawyer with James & Hoffman, the same law firm that more notorious SEIU lawyer
Judy Scott
works for.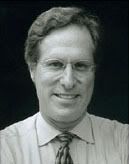 "James & Hoffman is a Washington, D.C. based law firm with a nationwide litigation practice and a special focus on effective resolution of labor and employment disputes. Small and collegial by design, our firm is made up of hands-on advocates with decades of experience in handling complex and precedent-setting matters, and a strong commitment to social justice."
Precedent-setting-hands-on-Edgar can be reached at
202 363 4742
or
ejames@jamhoff.com
. Edgar lives in Washington DC and his wife told members who called that she can't believe that he would be involved in anything of this nature. That genuinely does make Perez sad.