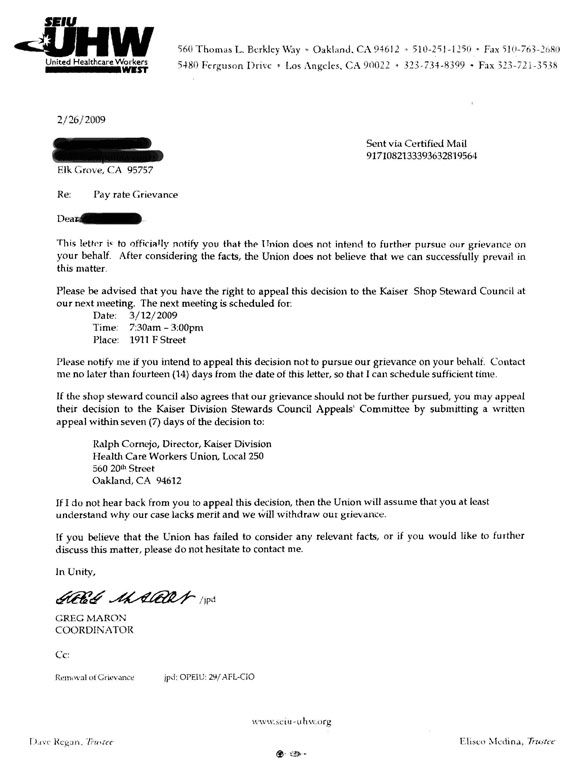 Check out this awesome document, which both demonstrates
Greg Maron
's "common sense" and gives us a preview of how SEIU intends to "handle" grievances. This letter was received by a worker who had no idea why he received it, having never had a grievance!
Extra bonus points for:
Referring the "grievant" to the local steward council meetings for a first appeal, even though SEIU is suspending the meetings throughout the state.
Referring the "grievant" to Ralph Cornejo, Director, Kaiser Division, Local 250 (Ralph is now an NUHW volunteer!).

Providing no contact information so the recipient can "discuss the matter further".
Anyone who (unlike the worker who got this letter!) does need to reach Greg to discuss their grievance can try his cell at
510 289 3872
.