Perez has received a couple of (appropriately) creative and entertaining emails about the topsy-turvy world of the trusteed UHW communications department. Here's one of them...
"The ending of this story will only make sense if you understand who
Tadzio Garcia
is, and the role he played at UHW…
So first off, let's be kind and just say that because of his difficulties with the standard tasks performed by communications staff, a special role was created that would be easy enough for him to manage. Tadzio liked playing with cameras, and could often be overheard talking about how incredible a particular camera was, and how it took him five hours to figure out how to turn it on because it was so complex and amazing. I think my grandmother, who doesn't have a computer because she thinks it will give her a virus, uses the same camera to take pictures of her houseplants with no problem.
Someone decided to let him be the "photography guy" in the communications department, for this reason. He really jumped into the role, and began to explore advanced techniques such as taking pictures through a hole he cut in a Styrofoam cup for a dramatic circular effect. It sounds like the kind of thing someone would make up to be mean, but in this case it isn't.
Tadzio was always sweaty, and appeared to never wash his hair. He would reapply cologne multiple times a day in public. He would often be seen stumbling around with his shoes untied, half of his shirt tucked in, a wet, unidentifiable stain spreading across his clothing, mouth agape and breakfast still glistening in his wiry mustache.
Still, people took care of him. He had just been there so long. Also, he had a tendency to get scared and cry very easily, and it would just break your heart. So Tadzio, the only non-management communications staffer with his own office, spent most of the day in there with the curtains and door closed and the lights dimmed. He seemed happy enough, and people let him be. No one knew for sure what he was working on, but when they left at 8 or 9pm, he'd still be there.
People also said that he was very loyal and loved the union; when members were sleeping in the office to defend their union from trusteeship, he would stay with them every night. He would drive several hours just to take pictures. Whenever there was an event to protest the International, Tadzio would be there with his little camera making sure he got pictures of everyone. He always seemed to need to borrow someone else's laptop to get photos off of his flash drive, but it kept him occupied, so people usually went along with it. His coworkers tried to be understanding and accept his "different skillset."
So it was surprising to some of us to hear reports that he'd "flipped" after the trusteeship and rushed into the arms of the SEIU International staff sent to gut UHW and break the union.
But when he was seen in the office working alongside the scab SEIU staff right after the trusteeship, and disappeared from the interview room at the LAX Hilton when the communications staff were called in, things started to make more sense. Had he been secretly working with the International for months?
Maybe he didn't have a gland problem; was he just sweating because he was lying to members' faces and then reporting them to SEIU?

And driving three hours to get photos of an action that no one needed pictures of?

That "photo class" that always seemed to require him to take pictures of staff around the office for a project?

The way he would always call into meetings rather than being in the room?

The way he was always last to leave the office, even though he had no real job?

Could he have been sending his unfocused, Styrofoam-framed masterpieces to the International all along?

Along with whatever he was collecting on his flash drive?

He even forwarded personal emails from his own co-workers to the new SEIU trustees to try to get them in trouble.
What makes this even more disgusting is that Tadzio used to work at Kaiser, which makes him not just a traitor to his coworkers at UHW, but the worst kind of scab to his union brothers and sisters. Scabbing of any kind is awful, but it would take a special kind of scab to actually get a job at the union that represents your coworkers, rat on your former coworkers and the staff who represent them to an organization intent on destroying their union, look them in the eye and eat dinner with them when they're sleeping in the office to defend against a hostile takeover, and then stick around in case the invaders need you to open the back door.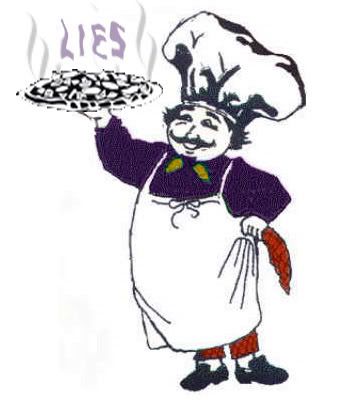 So Tadzio, who had already lost everyone's respect, has now lost their pity as well. And for what reward?
Ladies and gentlemen, meet the sole trusteeship survivor in the communications department, the one communicator who had the skills the new bosses were looking for:
(I could not find a photo of him, so have created this composite sketch)"