Here's a little game. Which of these is the real union, and which is the imposter?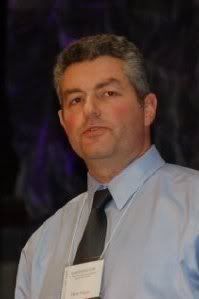 "
"We want to assure the public that we will pursue every avenue possible to protect these jobs and vital patient services,"
said
Dave Regan
, Trustee of SEIU UHW, which represents roughly 5,000 workers at Sutter.
"We are holding Sutter management accountable and will make sure that they are not using the economy as an excuse to cut staff and harm patient care."
...
...SEIU UHW members expect and demand that Sutter CPMC negotiate over any decision to cut jobs and risk quality patient care:
"We will be holding management accountable for every lost job and every lost hour of work time, ensuring that Sutter pursue every avenue possible before making those cuts,"
Regan said."
(From SEIU press release April 22, 2009, sent by Pete Janhunen, media@seiu-uhw.org, 510/587-4588 "SEIU UHW to Fight Sutter CPMC Layoffs".)
"It went really well despite SEIU and CPMC doing double duty to scare and intimidate workers."
"They had Audrey Ward, the NUHW volunteer organizer arrested today for being in the smoking area outside the hospital smoking a cigarette with the workers before they went to work at 6:30am."
"Meanwhile, CPMC security, while they call the cops on us when they see us OUTSIDE the hospital, have apparently been escorting SEIU reps from floor to floor."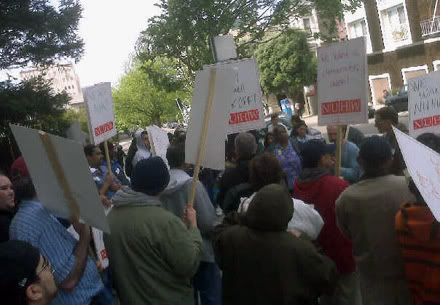 (Readers report on the picket at CPMC in San Francisco today to protest Sutter's threats to cut 200 jobs, their attacks on workers, and their collusion with SEIU (click the CPMC label below for more))