Meet Krissy MacKay and Cindy Benko from Kaiser Stockton!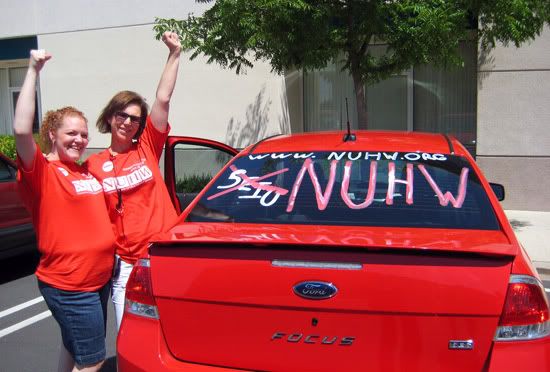 This picture was taken this past weekend, when Kaiser and CHW members from Stockton to Santa Cruz to Los Angeles came to Fresno to help homecare workers win their election and escape Zombie UHW.
If you, your friends, or your coworkers are kicking ass in Fresno, and you think you have a picture even half as awesome (and red) as this one, send it to Perez! I'll be posting your pictures from Fresno over the next few weeks, as homecare workers vote to kick SEIU to the curb!