(Sorry, I couldn't help it!) A reader writes in response to our post on appointed Local 221 president Sharon-Frances Moore...
"Read the post on
Sharon-Frances Moore
. I worked there for 6 months or so before I got canned for opposing the call center.
As for the post, I'm not sure about the limos and FMLA stuff, although I do know she spends a LOT of time on vacation and a LOT of it is in Martha's Vineyard. When I was around 221, I'd say she was only ever there about half-time. Gotta love those junkets!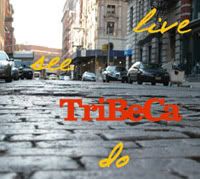 Also, before she worked for the Tribeca community group, SFM was an attorney. She is proud to tell people that she worked on workers' compensation issues so that people get the impression that she's been some kind of champion for the cause of the working man her whole life. But when I pressed her further, she said that she'd actually worked for a corporation (or corporations) representing THE EMPLOYER in settling workers' comp claims. Big difference, wouldn't you say?
Lastly, a few months into her gig at 221 I swear that she was still confused about what a steward was. She just couldn't wrap her mind around it. This woman knows NOTHING about unions, although she does know how to rub elbows!"