"Stop the Politics" Friday this week is not safe for work, and probably not safe for my more sensitive readers. Ok, now that you've been warned, let's stop those politics!
But it can be hard to stop the politics if you're an organizer on the road, especially if you're working on a losing campaign, your bosses are crazy, and everyone keeps calling you a scab! As many of my readers know, organizers work long hours, usually seven days a week, and days only get longer as campaigns nosedive.
How to decompress in those few hours you get to yourself each week, especially in a town like Fresno where there's not a whole lot to do? Well don't be a sheep and go to Plaza Ventana, look on the bright side - you have your partner in town too, a whole hotel room to yourselves, an SEIU laptop, and an internet connection.
Why not invite a local guy over for some fun?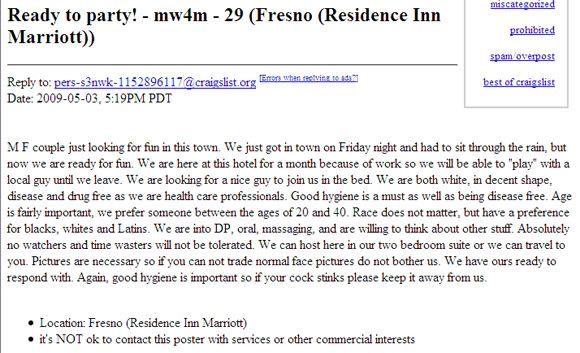 Happy holiday weekend, spend it in Fresno if you can. It's a fun place to be!