"I have a nomination for superscab award, it is actually for a couple.
Jackie Comendador
and
Guy Rinfrow
. Since the trusteeship of UHW Guy has climbed mighty walls, from RPO in Sacramento, to Member Coordinator to now acting UHW Political director. He has gone so far as to tell the Sacramento CLC that he would have UHW paid up on percaps if they made him the replacement of John Borsos.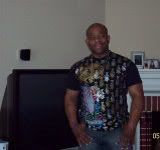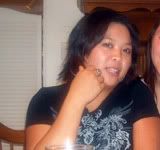 Jackie (J.C.) is his partner in crime, a former member of UHW, came on during the sixty-day Sutter Strike in 2005 and has slowly sided with the trustees. She is now the rep at Kaiser Santa Rosa, I am sure Cindy Thomas (our deposed chief shop-steward in Kaiser San Rafael/Richmond) knows all about the color of Jackie's turncoat.
They really make a great one-two punch for scabs of the year. Rinfrow, who gave an "epic" rebuttal to
Dave Regan
the first day staff was back, to now being best buds with him. If they are not the definitive scabs, I do not know who is."
However, Perez implores this reader to be careful! Guy can start a war with just one call, as he writes in this threatening email to a member...
"Let me be clear brother, You can call me what you want (sticks and stones) but if I EVER hear or see ANYBODY in NUHW say or write anything disrespectful about my WIFE! Put it this way! I can start a war with one phone call (not SEIU). This is not addressed at you in anyway so please dont take it as such."