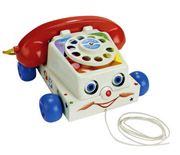 To "Stop the Politics" this Friday, let's take a minute to try to make sense of it all. Sometimes it feels like as the week goes on, the jargon piles up on Perez, email after embarrassing email! What do words like "Metric" and "Silos" even mean? What is "The Table"?
So here's a brief guide to SEIU buzzwords, many of them sent by an attentive reader (thanks!). Submit your own to the usual address, and Perez will try to keep this list updated on its own page...
Now updated with reader submitted (and unverified) SEIU corporate speak, and examples of how words are used in a sentence!
(Left - a device designed for Member Input)
The Ask
Old, but still used: something you get a politician to do.
"So, we have a meeting with him set up for Monday, but what's the ask?"
Blitz
Brief, high intensity, highly staffed campaign. Usually done at the beginning or end of an election, but sometimes done solely to train staff.
"We should identify a couple of nursing homes we can blitz next month."
Buckets
- The latest, a form of silos.
Buy to grow
- A deal done with pension money to make organizing easier or irrelevant.
Drill down
- Favorite corporate expression for a while.
Gets it
Less formal alternative to "On program".
"We should have Diane make the call, she gets it.
Immortals (the)
Stern appointed local officers. The term is used by local managers, particularly at one West Coast local.
Justice for All
- You're with us or you're against us.
Lock and load
- Ready to launch a campaign.
Member Engagement
- keeping members busy so they don't cause trouble.
Member Input
- Customer feedback, always comes after sweeping changes are finalized.
Member resource center or MRC
The SEIU call centers.
"Uh oh, I just got another complaint about the MRC"
Metric
- Meaning unclear, but this must be used at least once by a dedicated staffer.
On program
Supports the strategy as presented by SEIU leadership. Can refer to a worker, staffer, or potential supporter like a politician. "Off program" is used just as frequently to mean the reverse.
"If we can't get Joe back on program, we just can't have him at the stewards' meeting Saturday"
Outsiders
Others in the labor movement who disagree with and question SEIU's strategy. Often used on mailers and lit.
"Don't let outsiders attack our union..."
Purple Kool-Aid
SEIU staff are often called "Purple Kool-Aid drinkers" by others in the labor movement because of SEIU's "strict" internal culture and attitude of superiority (it's a reference to the
Jonestown Massacre
). The term appears here because SEIU staff often call each other the same thing. One reader defines Purple Kool-Aid as "What everyone else drinks".
"Did you see Dan in that meeting? Ugh, what a Kool-Aid drinker!"
Quality Care
Who could argue with that?
"Healthcare workers are coming together to stand for quality care across the state of Florida"
Ramping up
- What you do after you have stepped up!
Rebalancing
- Something SEIU needs to do.
Right-sizing
Layoffs.
"Looks like there's going to have to be some right-sizing at Workers United soon."
Silos
- Compartmentalizing (something SEIU staff do very well)
Smoke and mirrors
Making it look like you have much more support for a campaign than you do.
"So the cards aren't moving as fast as we hoped, but I think we can get by with smoke and mirrors."
Stepping up
Asking staff to do more than they are already doing.
"Your team are going to have to step up if we're going to make this blitz happen."
Strange bedfellows
Bad employers or Republicans.
"Bringing together strange bedfellows to win real healthcare reform."
The Table
- An interest group, usually developed by SEIU.
Think outside the box
- Very old, was used so excessively it became a joke.
Touching base
Used either to play it casual and conceal your actual reasons for a meeting, or when you know you should talk to someone, but you don't want to!
"We really should touch base over the weekend about what happened with David and that rental car"
Value add
- The extra incentive given to the boss to sweeten a deal, eg lobbying or (according to one reader) pension investments.
"But what's the value add for them? We should set up a call with political..."
Worker piece
The section of a campaign that involves building worker support (or the illusion of worker support).
"How will this billboard effect the worker piece?" "Who cares? The shareholders hate it!"