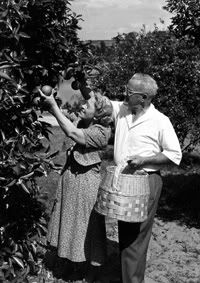 Well yes, I am mostly retired... and I owe you all a much better sign-off and an explanation of where I've been the past few months. But can we put that all to the side for a moment while we talk about
THE TRIAL
?
I just got a super detailed report on today's "proceedings", and I bet there's more on the way. So I make no promises about being back for good, but how could I pass up the chance to dish on this one?
But first (for anyone who somehow dodged the avalanche of spam email) here's what's going on in San Francisco right now: this is the week disgraced former UHW leaders will stand trial in federal court to be held accountable! Ok, sorry if I sound flippant, it's just that after a whole year, the shock-tastic word-soup is stale beyond stale, and I could write SEIU spam in my sleep!
But being entirely straightforward about it for a moment, this two week period is the end result of all SEIU's digging and deposing and lawyering over the past year. It's their civil case (NOT criminal, as they'd like to imply) against the leaders and activists who formed NUHW after the trusteeship of UHW, and this is supposed to be where it all comes out and gets cleaned up. All the rhetoric and smears of the campaign they've waged against workers in California have hinged on the case SEIU claim they can make in court this week.
Others have already made the point that this seems to be the incredible shrinking case - after asking for $25 million in damages to start out, SEIU are now down to demanding around $5 million, with multiple accusations and multiple would-be defendants dropped along the way. But Perez thinks that's not just down to incompetence or a weak case. At SEIU the lines between spin and facts have always been more than blurred, and every action is just a little hook to hang a giant sack of PR on. So why not have a trial just for show? SEIU can afford it! If groundless threats of legal action scare members a little, a real trial will scare them a lot, right? Think of this as "Puerto Rico Convention - The Sequel!" Let Perez know when the jumbo-tron of legal costs starts up!
So the trial began this Monday, but there was nothing much to tell you about yesterday (and not enough people had begged me to blog again). Yesterday was all about laying the ground rules and selecting a jury. Things began today for real.
So as Perez hears it, here were the five best moments in court today...

5) Playing Perez bingo.
Sounds like SEIU's section is a who's who of all your favorite characters from the last 14 months! Oh look, there's 'Hands-On-Edgar'! and there's Rebecca Malberg, and there's Amado David (leaning against a wall as usual) And doesn't that look a little like Steve Trossman over there? Reports say the jobs rush pioneers are looking a little worn, but they have new yuppie accessories ($400 purses galore!) to make it all worthwhile.
4) Nancy Herrera Barrett flips hair, rolls eyes.
Perez hears this woman is a star! If you need someone to make faces and purposefully misunderstand, hire her! If you need someone to be an effective union rep, or follow legal directions when under oath, maybe not. When asked if she had any notes on grievances, Nancy apparently replied that she didn't have any
handwritten
notes! What a cunning legal strategy!
3) Shallow Hal is actually very serious.
For anyone who hasn't heard, Hal Ruddick went to Yale! SEIU lawyers were sure to point that out, just in case anyone had any doubts about Hal's qualifications for taking over a thriving union,
lying to members
, and canceling bargaining session after bargaining session. Also serious apparently, Hal's hurt feelings when he got a leaflet that called him a union buster - so serious that he took the dramatic step of... telling someone at the office the next day. Apparently Hal
"does indeed have a wife"
though, so don't get any ideas about trying to slip anything else into his hotel room, if you know what I mean...
2) SEIU only really wants about $5 probably.
Have you heard all about how NUHW activists put members at risk and jeopardized bargaining and grievances? How they sabotaged the work of the union for months for their own gain? Well apparently not so much! Jaws dropped in court today when SEIU's lawyer explained that SEIU is
not claiming that any delays or harm were caused to the work of the union
by the actions of departing staff and members. It's just the time they allegedly spent planning it all in January that SEIU has a problem with.
1) The judge's "WTF? Then why are we here?" moment!
Perez hears that Judge Alsup was pretty punchy, and snapped at the NUHW legal team a couple times for trying to explain the full circumstances of the trusteeship and tell the story of why UHW fought back against the international. Alsup insisted that the lawyers stick to a narrow response to SEIU's charges (unfair and practically impossible, but that's the legal system for you). Readers say that things felt lop-sided, and the imbalance was frustrating... until SEIU's big moment (see 2) when as the judge asked SEIU to clarify their stunning reversal, a look of disbelief came over his face, and his tone changed. Seems like the judge is realizing that it's not just NUHW who are trying to tell more than the bare facts, SEIU are there for the PR points, and
they're
the ones filing charges and wasting his time.
So that's my rundown of day one, as reported by my readers. Sorry if I'm a little rusty, I've missed you all!